Aerial Dronography
Anglo-Saxon 'palace' found at Rendlesham near Sutton Hoo site – BBC News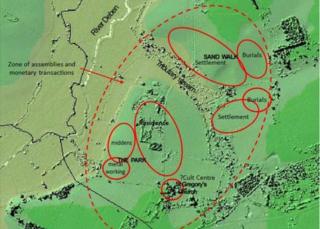 Archaeologists think they have actually discovered a lost Anglo-Saxon royal palace near among Britain's finest understood discovers.
Archaeologists have actually been studying a location at Rendlesham, about 4 miles (6km) from the Sutton Hoo burial website .
Faye Minter, job co-ordinator, stated the remains of a 23m (75ft) by 9m (30ft) structure might have as soon as been a royal hall or palace.
And she stated it was "most likely" there are "other royal burial websites" like Sutton Hoo dotted along the River Deben.
The hall discover, stated Ms Minter, of Suffolk County Council's historical system, may be the exact same "palace" described by the Venerable Bede in the 8th Century.
For more archaeology stories follow our Pinterest board
The remains at the 120-acre (50 hectare) website were discovered with aerial photography and geophysical studies.
"We have actually found exactly what we believe is a big Anglo Saxon Hall, which might be the palace itself, if you might call it that," she stated.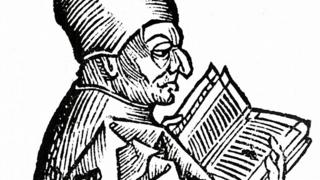 "We're persuaded we've discovered a royal settlement of extremely high status, and I expect it would be a big hall instead of a palace as it would occur to us."
The discovery will be revealed later on at a conference in Bury St Edmunds.
Asked whether a 2nd burial website just like Sutton Hoo may be discovered, Ms Minter stated: "We hope there will be more to come. Whether they would be ship burials like Sutton Hoo, who can state?"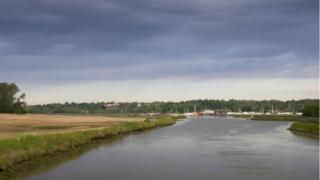 About 4,000 products, consisting of detailed metalwork, weights and coins, have actually been discovered at Rendlesham. About 1,000 of them are Anglo-Saxon, Ms Minter stated.
Dr Helen Geake of the British Museum stated while the "palace" discover was "exceptionally interesting", it might be among a number dotted around East Anglia.
"There would have been numerous of these halls or palaces dotted around," she stated.
"The king [of the time] would have explored his kingdom in order to reveal his majesty to his individuals, so he would have had great deals of locations to base himself around East Anglia."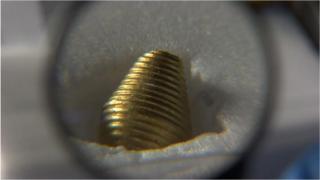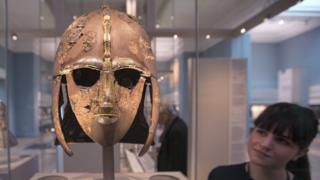 It is believed Rendlesham and Sutton Hoo were totally connected – with Sutton Hoo being the tomb of the king at Rendlesham. When the landowner Edith Pretty asked archaeologist Basil Brown to examine the biggest of numerous mounds on her home, #peeee
The discovery at Sutton Hoo was made in 1939.
Beneath the mound was the imprint of a 27m (88ft) ship. At its centre was a messed up burial chamber loaded with treasures.
Read more: http://www.bbc.co.uk/news/uk-england-suffolk-37412519